My lovely Sister-in-law, Leen, invited me to go with her (and the ladies from her small group) to this really hip (bahahahaha, I'm trying to be cool now too!) little place in Loveland to drink a glass of wine and paint a pretty painting.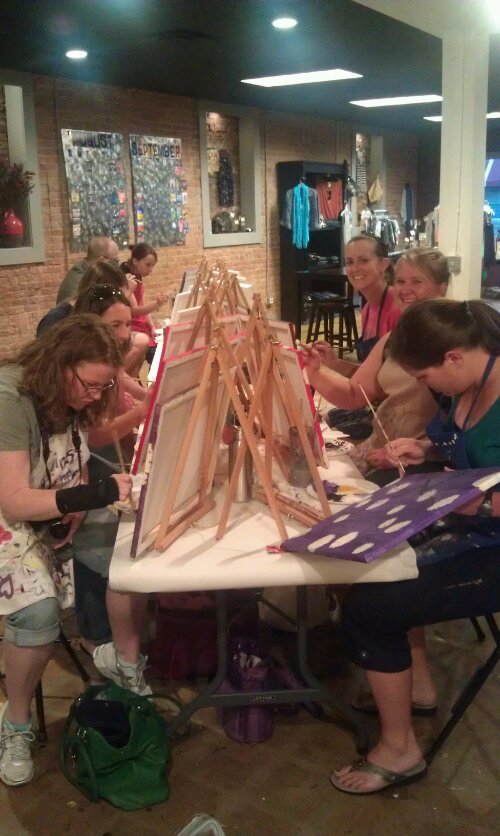 This is my Darling sister-in-law, Patti!!!!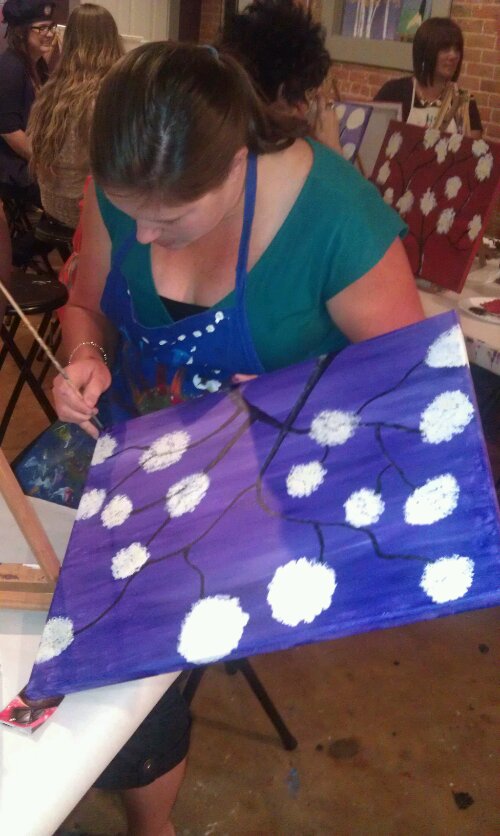 And THIS is MY painting!