This was our kitchen at 12:45 yesterday: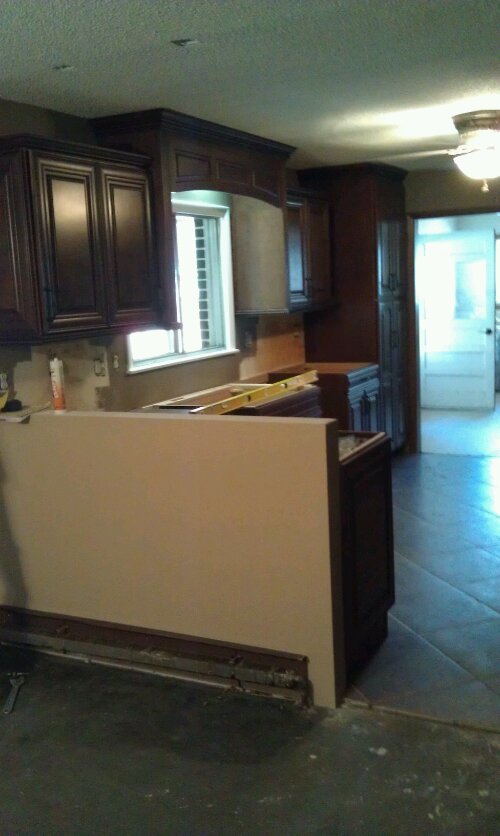 And this is our kitchen now: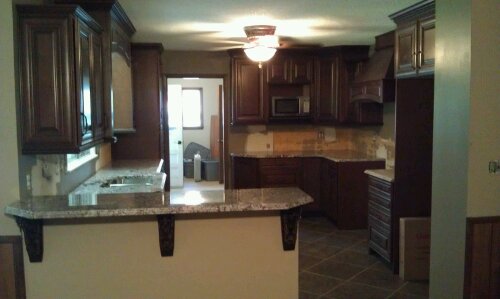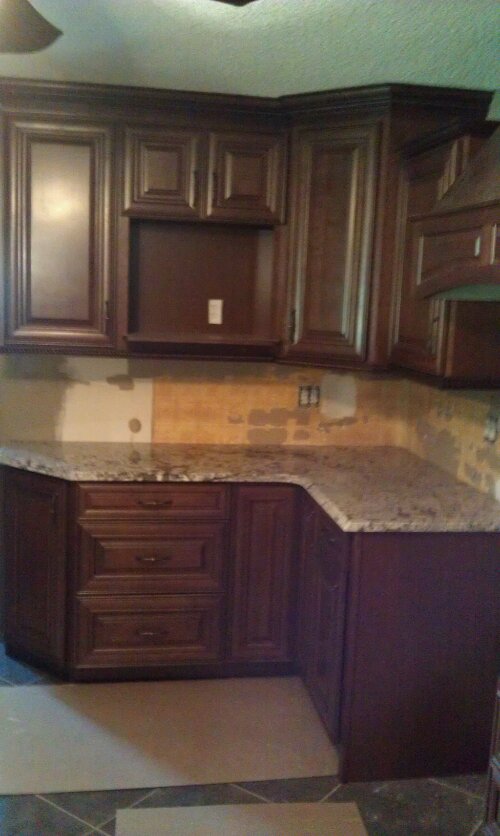 Look at this awesome Fissure in the Granite!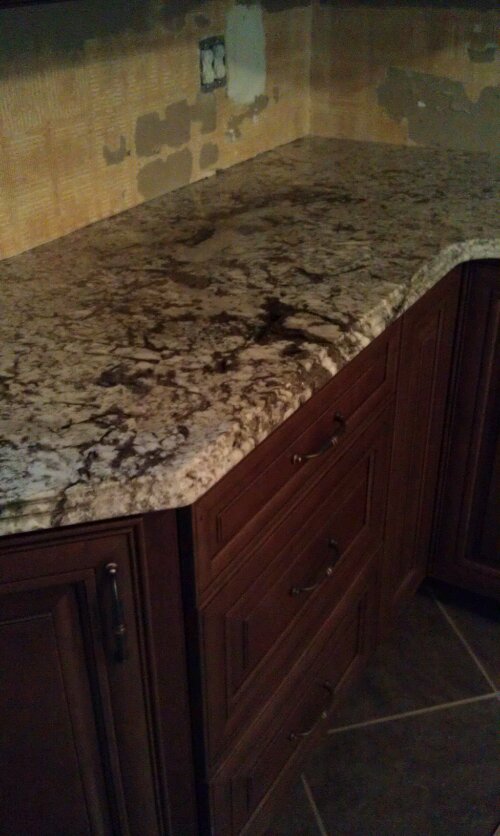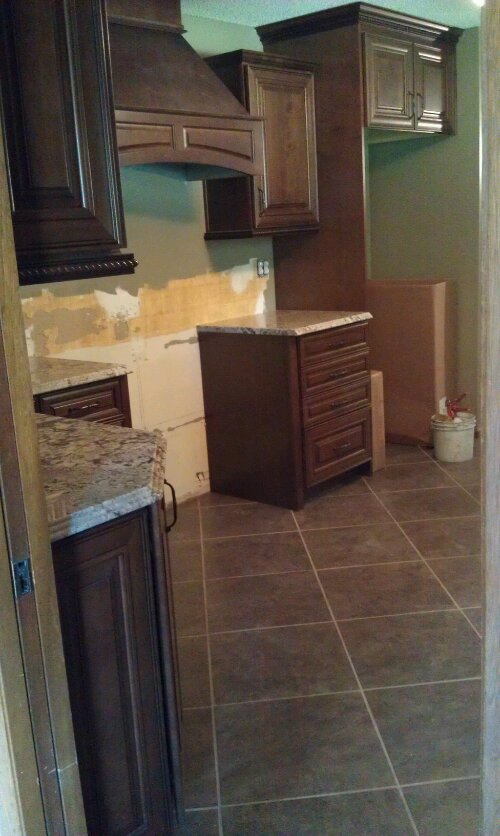 This little section to the left of the (currently imaginary) fridge is pretty too!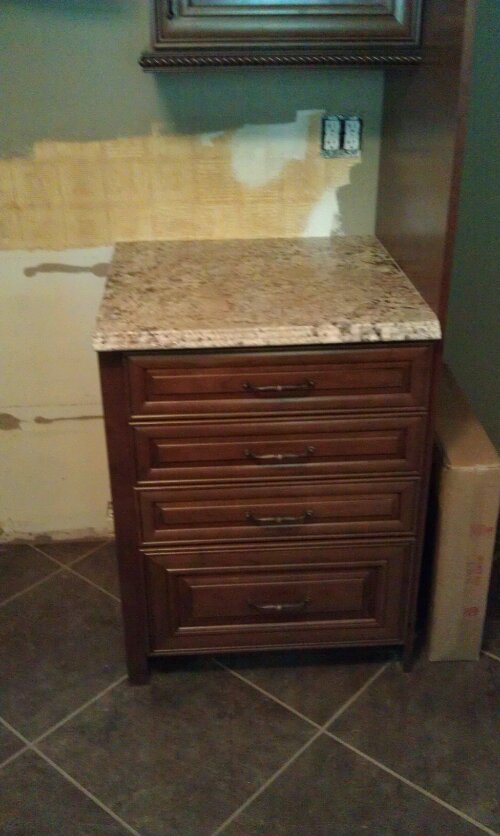 This is the BEST Hubbin in the WHOLE world! He is installing the Corbels under the bar top.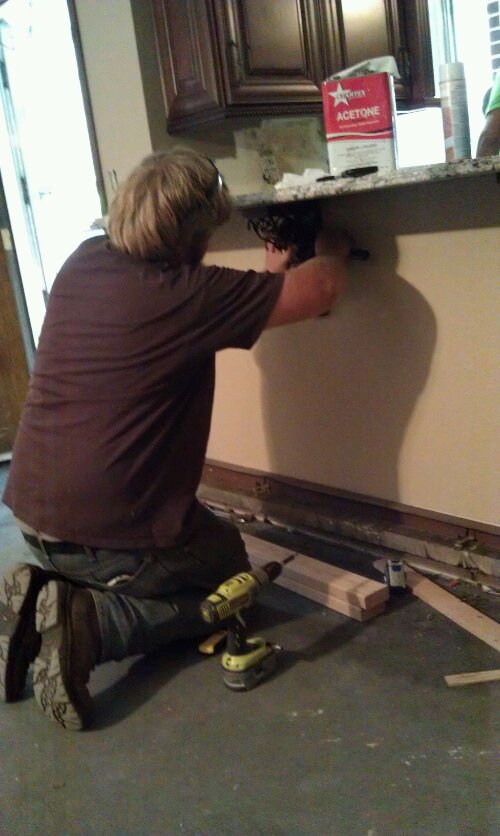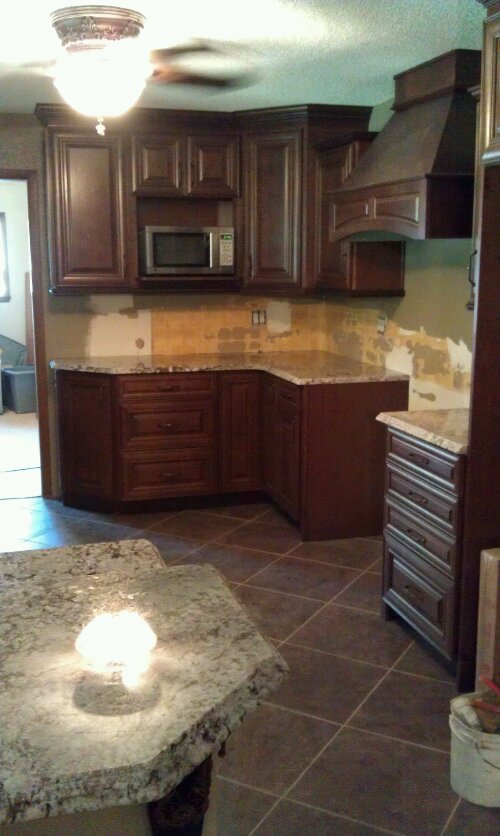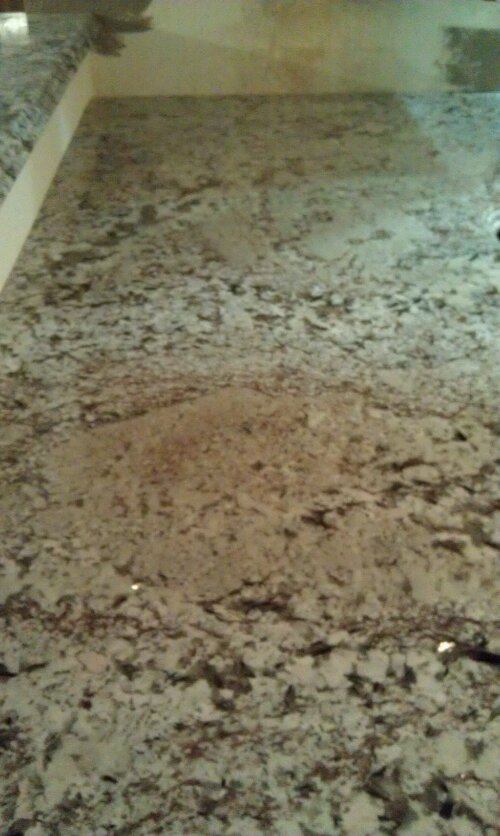 Look at the burnt orange coloring in it!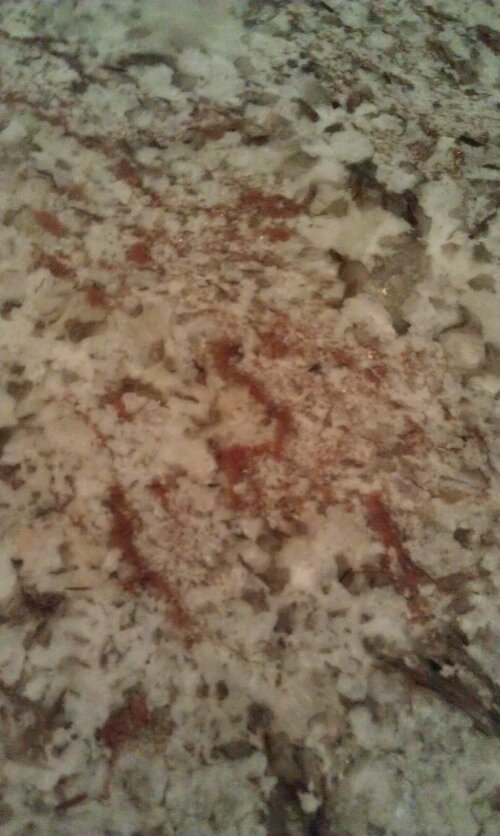 And the GORGEOUS sink area!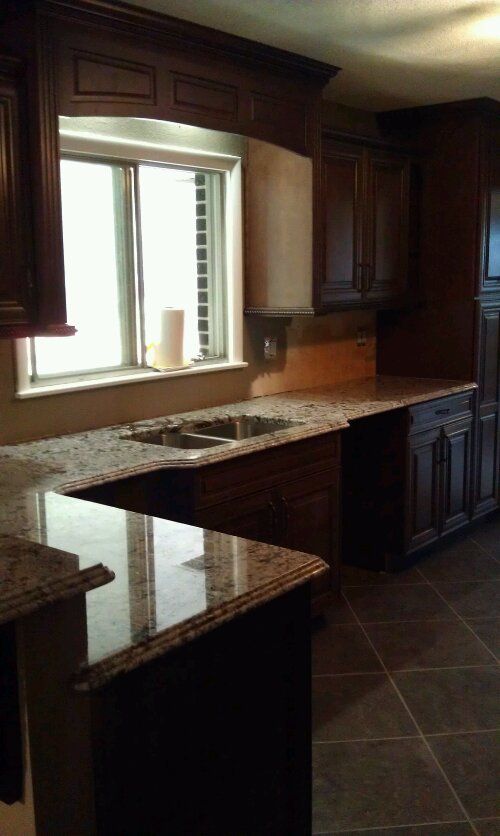 The fissure there is AMAZING too!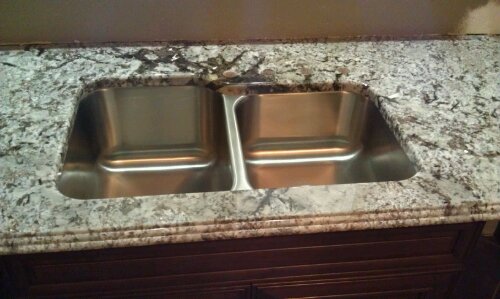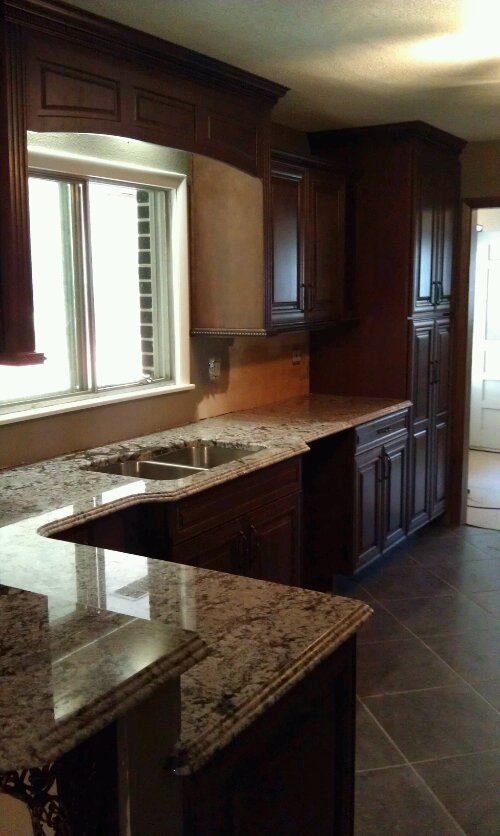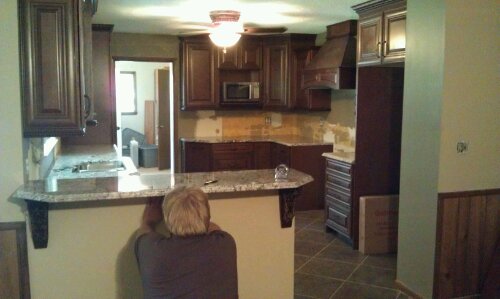 We are still waiting on the installer to come back and put the cutlery insert and the roll outs in. Other than that, we have a backsplash to install this weekend along with the faucet to finish out the kitchen and the bead board in the bathroom….