YAY! The Shower is DONE! No MORE Tiling the Shower! Yippee! Thank you to my wonderful Hubbin who so faithfully tiled every night for a week to get this done. I love you with all my heart! 🙂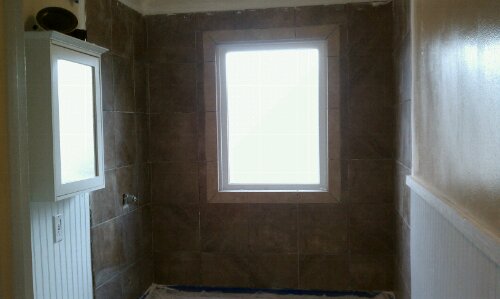 Doesn't it look amazing?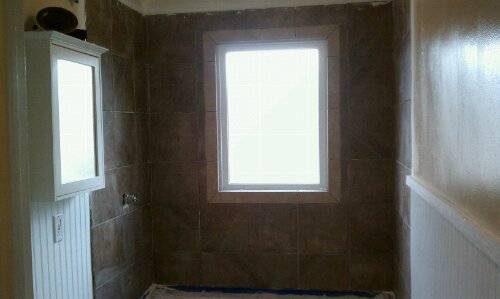 AND to top it off, we tiled the floor today! Alright, we have four tiles left, but we both ran out of mortar and ran out of time (we had a dinner date with some family!).