When we were in Hawaii in January we stayed in condos because they were the same price as regular hotel rooms and then we had more space as well as the option to make some of our own meals rather than eating out all the time.
Speaking of kitchen, this picture does not do it justice. The space was small but well put together for the most part. The only complaint we had was the fridge door on the right did not open all the way because it hit the wall.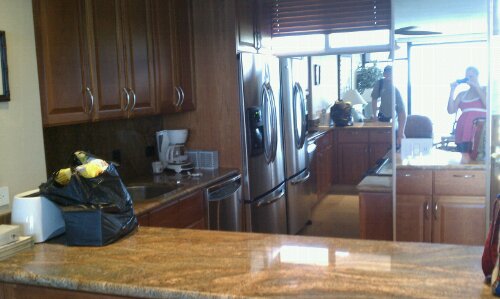 WARNING: You may have noticed that the kitchen was not spotless in the picture. That is because I failed to take pictures of the condo when we first arrived before it got dirty or looked lived in. As a result, the pictures do not show how nice the condo actually was, Oh well.
The bedroom had a bathroom attached which we LOVED because a) the shower was large enough for two people AND had two shower heads on opposite walls, b) the toilet and shower were in the "bathroom" and the sink was in the "bedroom" across from the closet.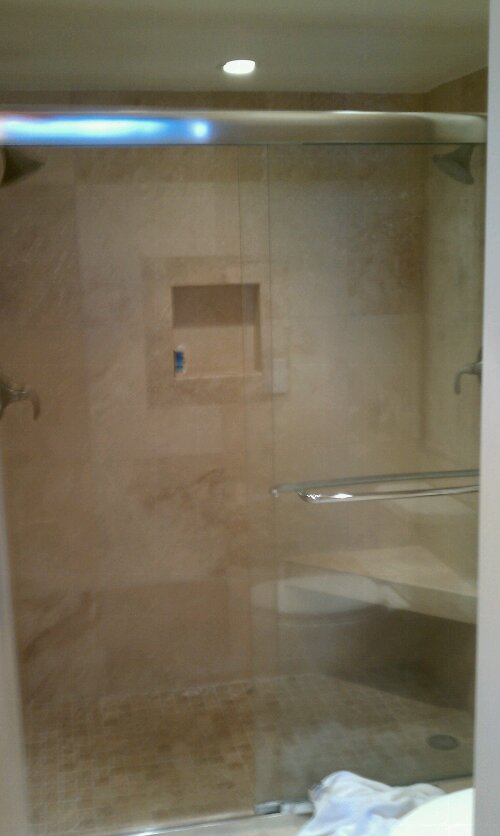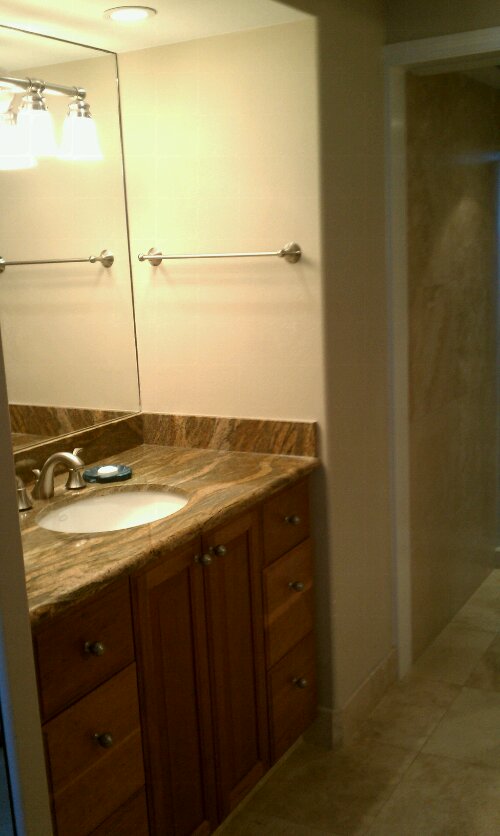 The other thing we LOVED about the condos was the balcony…you could get to it from either the living room or the bedroom.
The bedroom was spacious, but had a TINY TV, so we watched TV in the living room when we watched it.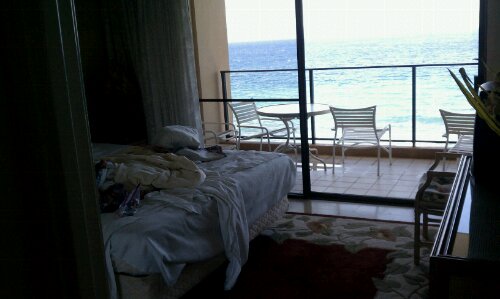 Our condo was a one bedroom two bathroom. This is the second bathroom, which was off the living area.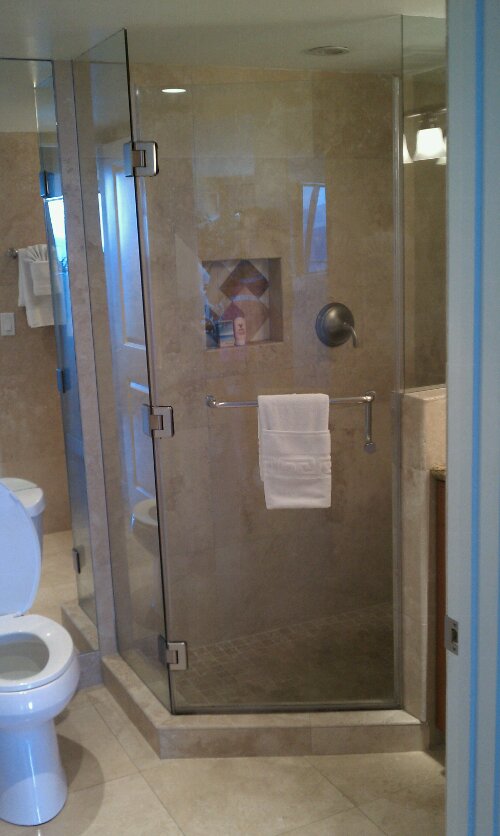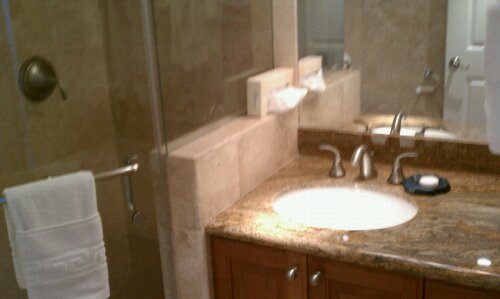 The living room was large enough for all of us to gather at night if we wanted to.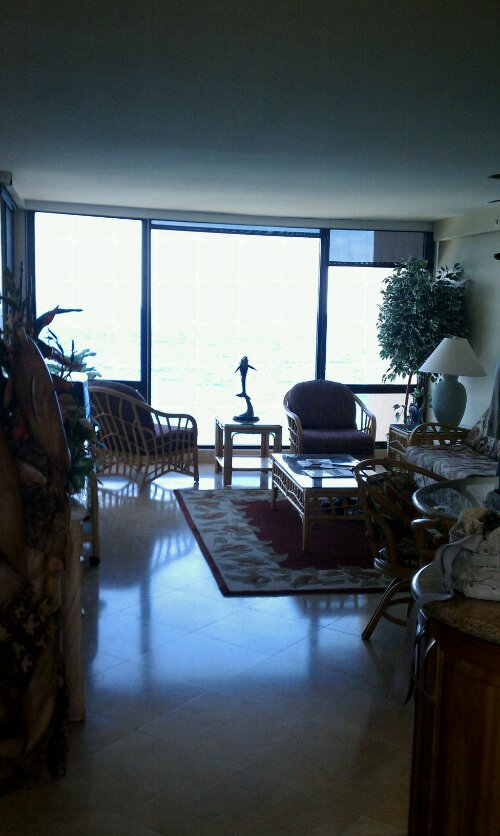 And the views were AMAZING! I even have some pictures of surfers taken from our balcony.