If you tile or grout anything you need one if these!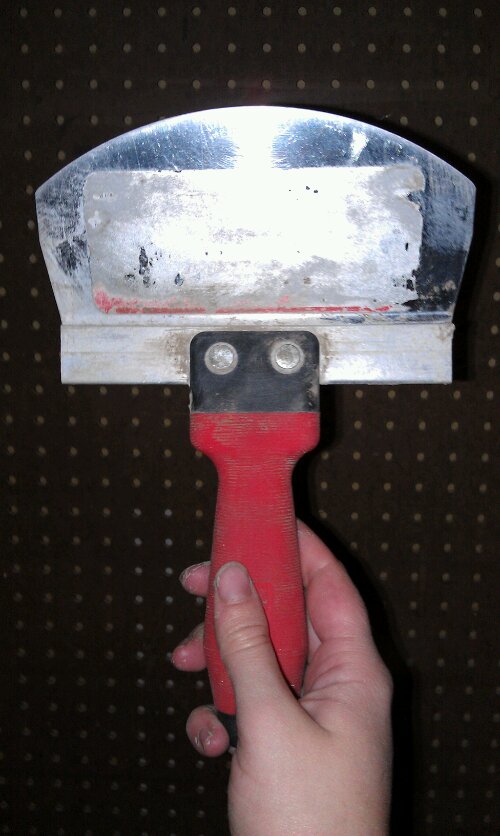 It is curved to match a five gallon bucket. And it makes it ten TIMES easier to get mortor or grout out of the bucket and put to good use!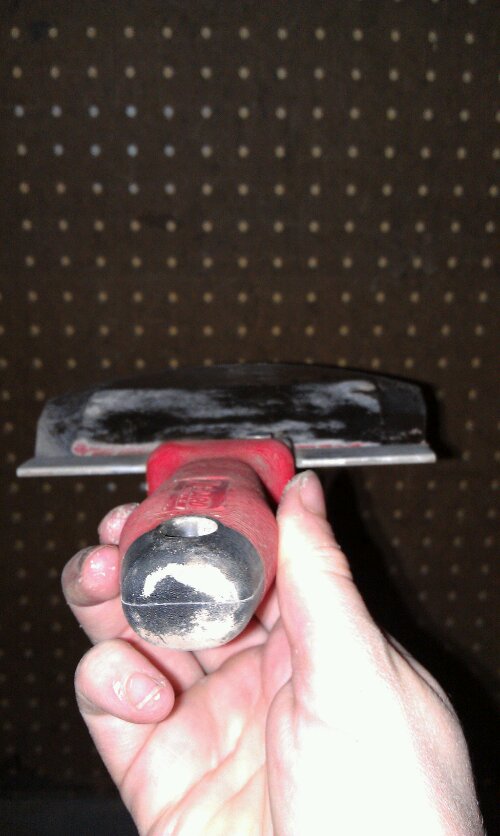 We found ours at our local Home Depot. Go find you one of these bad boys!