Here is our pretty half wall!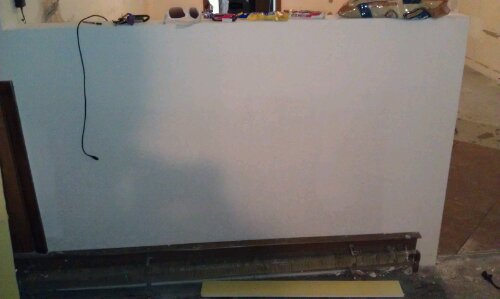 And here is our kitchen all textured.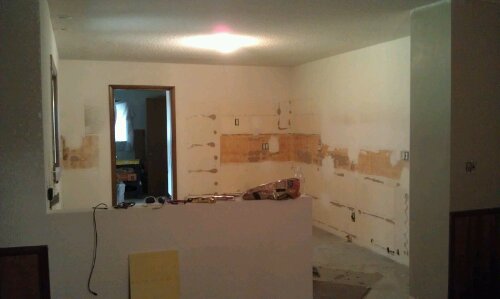 Isn't it pretty? It looks SO much better than it used to!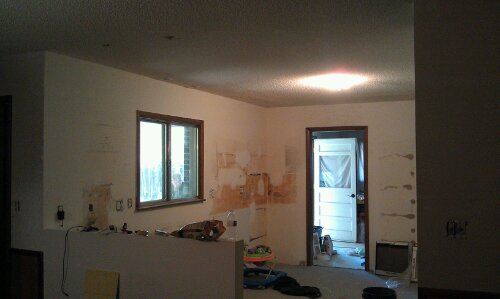 We also started tiling and are about halfway done….
This was before last night.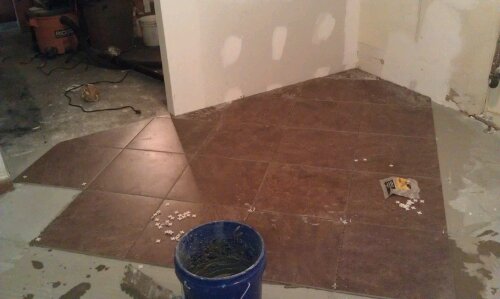 And this is after last night….this is a whole bag of motor….we ran out so we had to stop for the night.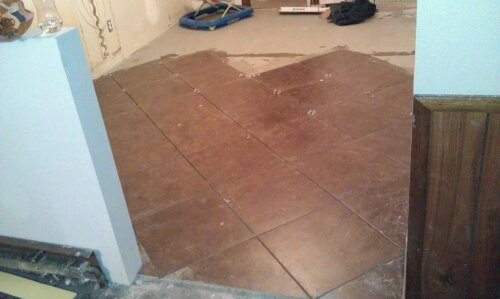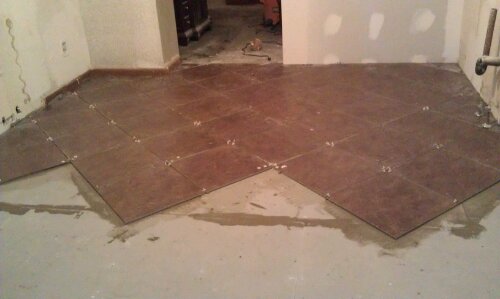 We need to finish it before Monday so they can install the cabinets.  🙂